Silent Hill
Movie Production Stills
In 2005, a few scenes for the action/horror movie were filmed at Alma College, which by that time had been almost completely gutted. We think these shots were taken inside the college -- see if you recognize the locations.
On the main staircase.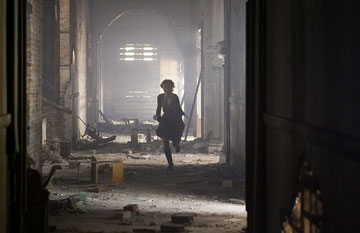 Could be the front hall beside the drawing room, looking west.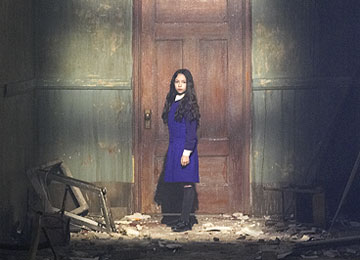 Looks like a bedroom door in Ivory Tower.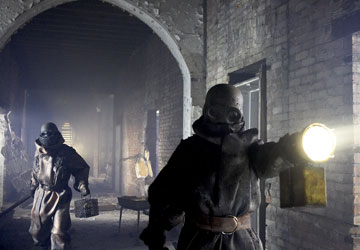 Probably a bedroom hallway.